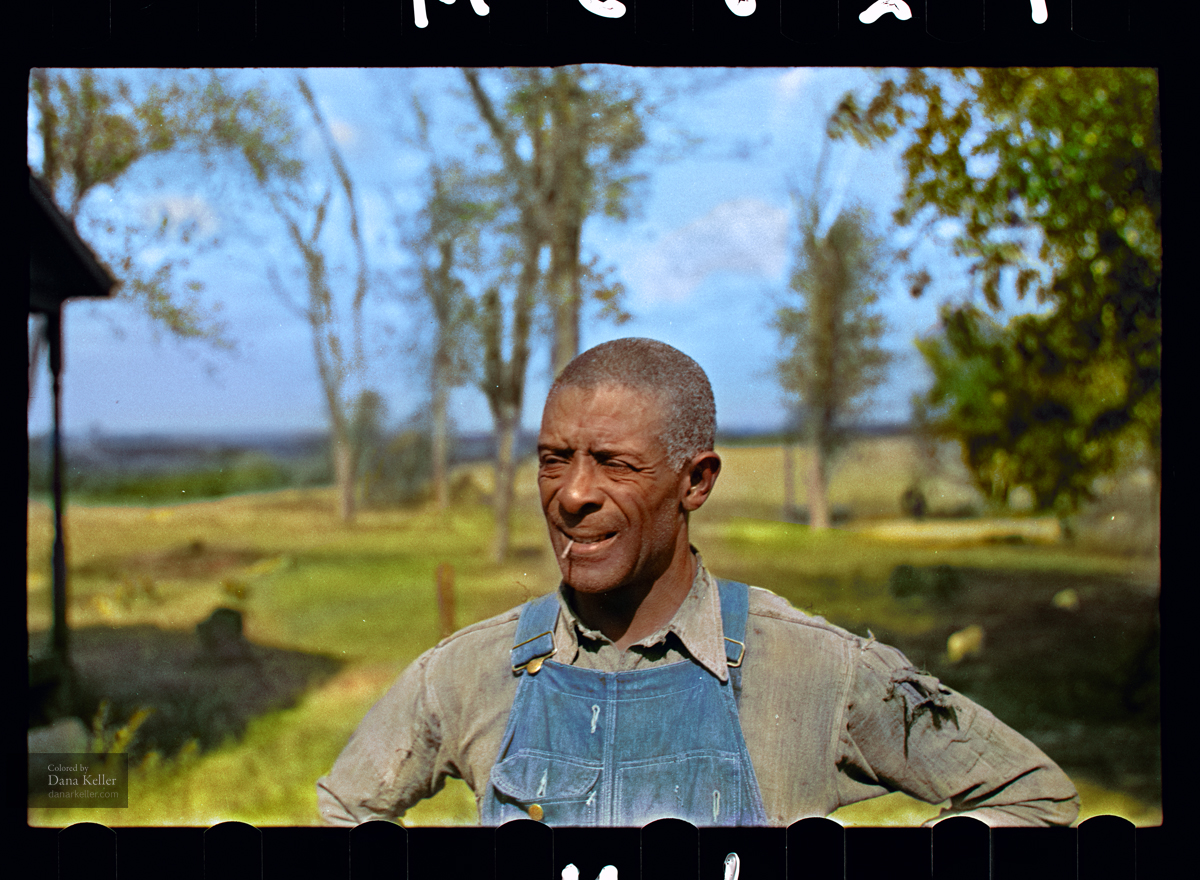 "Negro tenant farmer, rehabilitation client. Jefferson County, Kansas", 1938.
Chimpanzee "Mary" sitting on a bench with a pipe, ca 1940
[Untitled] (Steel mill), ca. 1940
Unknown steel mill, ca. 1940.
A metal worker pours glowing hot molten steel from a giant furnace.
Christmas in Glenwood, Colorado, ca. 1949
Christmas in Glenwood, Colorado, ca. 1949
Original photo courtesy of Steve V. of Glenwood, Co
Auto Accident on US 40, 1936
An automobile accident on the U.S. 40 between Hagerstown and Cumberland, Maryland
Original image LOC
Abraham Lincoln, 1860
16th United States President
Harry Houdini, 1912
Illusionist and stunt performer Harry Houdini steps into a crate that will be lowered into New York Harbor as part of an escape stunt, July 7, 1912.
Opening moments of the 1954 World Cup Final, "Miracle of Bern", played at the Wankdorf Stadium in Bern, Switzerland
Boy Blowing Out Christmas Tree Candle
Nationaal Archief/Spaarnestad Photo/Walter Blum
One of the Crouch children looking to see if the "pudd'n" is ready for their Thanksgiving dinner. Ledyard, Connecticut, 1940
British Tattoo Artist George Burchett, ca 1930
Original image via General Photographic Agency / Getty Images
Via General Photographic Agency / Getty Images
Al Capone's soup kitchen during the Great Depression, Chicago, 1931
Romanov sisters, Grand Duchesses Maria, Olga, Anastasia, and Tatiana, ca 1910.
Marilyn Monroe, 1954
Posing for soldiers in Korea after a USO performance.
Henry David Thoreau, 1856
American author of Walden and Civil Disobedience
"An Oasis in the Badlands" ca. 1905
Ernest Hare, ca. 1920
Comedian and singer Ernest Hare expressing his thoughts on Prohibition, ca. 1920.
May 27, 1944
Jewish women and children arriving at the Auschwitz-Birkenau extermination camp in occupied Poland.

They were removed from the deportation trains onto the ramp where they faced a selection process - some were sent immediately to their deaths, while others were sent to slave labor.

This photo is from the Auschwitz Album, a collection of 193 photos that serve as the only surviving visual evidence of the process leading to the mass murder at Auschwitz-Birkenau. More information can be found here.
 
San Francisco Earthquake, April 18, 1906
At Stanford University, a statue of Louis Agassiz falls 30 feet, piercing the concrete.
Charlie Chaplin, ca. 1920
English actor, comedian, and filmmaker.
Slivers, the Baseball Clown, ca. 1904
Legendary circus performer Frank "Slivers" Oakley, ca. 1904.
Known for his "One Man Baseball Game"

More information on Frank Oakley, also here.
Original B&W image provided courtesy of Gene Wolande, with great thanks to Ed & Marilyn Merritt.
Original B&W image provided courtesy of Gene Wolande, with great thanks to Ed & Marilyn Merritt.
Coney Island, New York, ca. 1905
Luna Park Promenade
Click image for high-res
Titanic sinks on April 15, 1912
Outside the White Star Line offices in London, newspaper boy Ned Parfett sells copies of the evening paper bearing news of the disaster. (April 16, 1912)

Six years later at age 22, Parfett was killed during a German bombardment whilst serving in France, just days before the end of World War I.
Boys buying flowers in New York, 1908.
Boys after buying Easter flowers in Union Square, New York, 1908.
Dust Bowl, 1936.
"Dust is too much for this farmer's son in Cimarron County, Oklahoma". Dust bowl, 1936.
Australian Mugshots Gallery
Selection of 1920s Australian mugshots from the New South Wales Police Dept., via the Justice & Police Museum, Historic Houses Trust.
"Girls deliver ice." 1918
"Heavy work that formerly belonged to men only is being done by girls. The ice girls are delivering ice on a route and their work requires brawn as well as the patriotic ambition to help." September 16, 1918.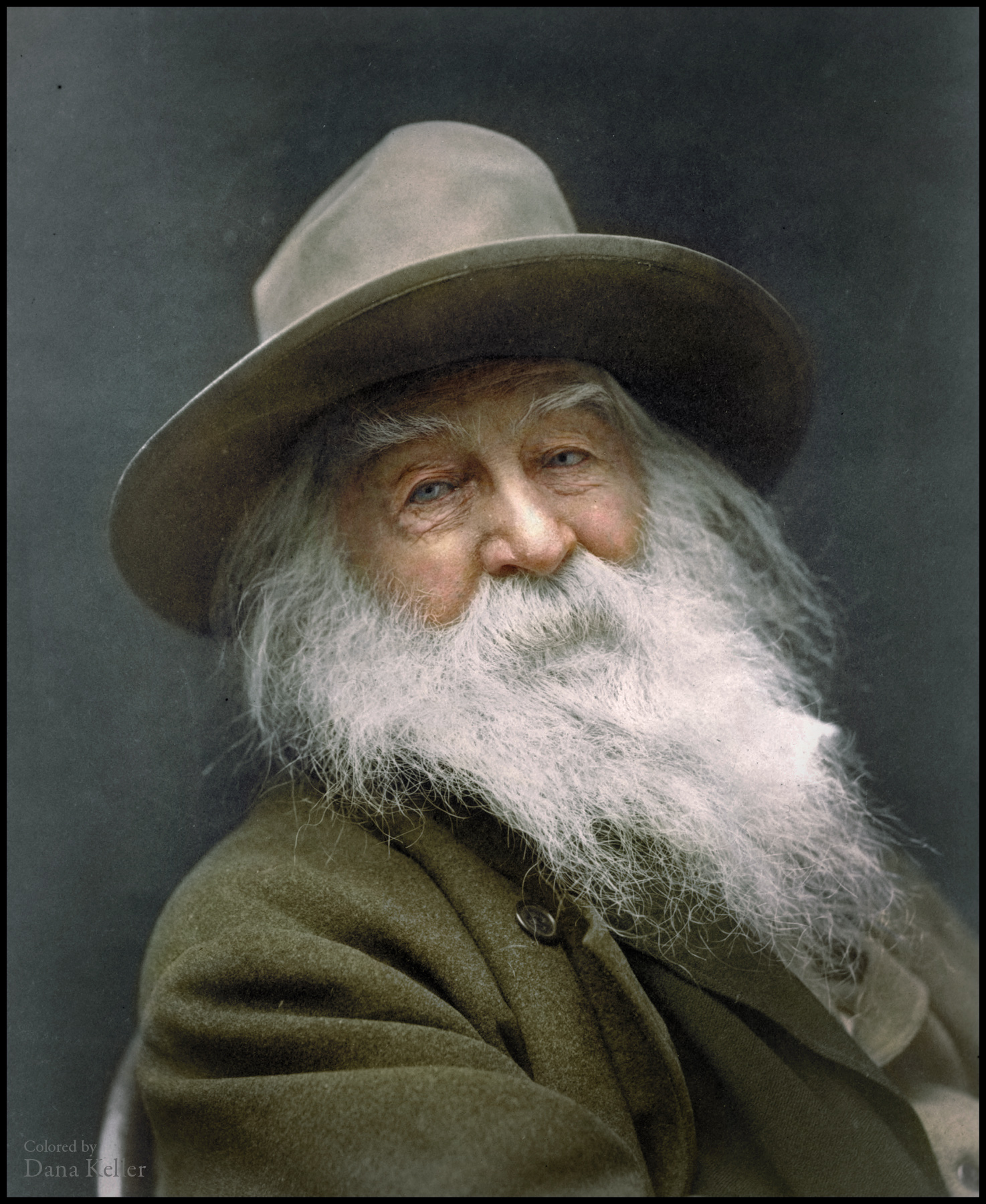 Walt Whitman, 1887
American poet, essayist, and journalist
Marie Curie, ca. 1905
Physicist and chemist, pioneer in radioactivity research.
Civil Rights March on Washington, 1963
Abraham Lincoln, 1865
16th United States President
Red Baron, 1917
Manfred von Richthofen, better known as the "Red Baron".
Baseball legend "Babe" Ruth, ca. 1920
Waldwick Train Station, ca. 1903
"Alex", 1923
A prize winning police dog who "smokes cigarettes n' everything".
Nikola Tesla, 1893
Serbian American inventor, electrical engineer, mechanical engineer, physicist, and futurist.